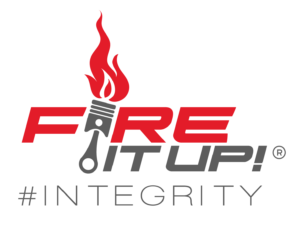 Don't just sell your bike – put your bike on show!
When the day comes that you decide to sell your beloved bike, wouldn't you like to get the best possible price for it? That's easier said than done – in the current market, where importers slash prices by up to R100 000 per model to achieve sales targets, the pre-owned market is severely impacted. Selling your motorcycle becomes more complicated, and a relatively large loss of value is almost guaranteed – unless you turn to a dealership who pride themselves on honesty and trustworthiness. AutoTrader recently chatted to Craig Langton, dealer principal of Fire It Up.
How can Fire It Up solve this problem?
Fire It Up! Have launched a new concept called 'Put Your Bike On Show'. This allows you, the seller, to place your motorcycle on show with professionals. A free service which is risk-free, insured, valeted, and marketed through AutoTrader.co.za and other leading platforms, offering your beloved motorcycle to a network of qualified buyers. The sale of your motorcycle is facilitated from beginning to end, from trade-in to finance, 7 days a week.
Let's say I'm a prospective bike buyer – why should I come to you?
Buying your dream-bike is no minor decision, and because we like to think of ourselves as SA's leading pre-owned bike dealership, we would like to offer all our customers (whether they're buyers or sellers) a worry-free experience. Our motto is 'Excellence through Integrity', and this is what we strive for in our business each day. To underline this bold statement, we offer the Fire It Up Integrity Pack, with each bike sold. This includes:
A 2-year service plan and mechanical plan available*,
A free helmet
A seven-day exchange policy
Guaranteed buy-back of up to 80%
Service history
UBER collection on confirmation of deal
A full tank of fuel
A free valet
A set of spare keys
Who is Fire It Up and what makes you different from other dealerships?
I believe that excellent customer service is the corner-stone of a great business, be it windows, boats or motorcycles! As such, I have created a dealership that focuses on buying and selling all motorcycles that are f accident-free, pre-loved bikes, in an environment where everybody is offered a 5-star experience, and where every member of the family will feel welcome. We have won numerous awards from finance to sales awards and are considered as industry leaders.
How do I go about getting my bike 'on show'?
Putting your bike 'on show' doesn't cost a cent, and the team here at Fire It Up are so confident in their approach and formula, that we guarantee the sale of your motorcycle in as little as three weeks or they'll buy it from you!. Use our contact form to get in touch with one of our motorcycle realtors who will gladly assist. Once your bike is in our caring hands, we will give it a full valet to ensure its in ultimate showroom condition, and ready to be displayed to serious motorcycle buyers.
What is the downside to selling your bike privately?
Traditionally, motorcyclists are under the impression that selling their bikes privately would yield a better return, but this is not always the case. Motorcyclists who adverti0/se privately on free sites or social media platforms are often subjected to fraudsters, traders or bargain hunters, trying their luck by making ridiculous offers. You, the seller, eventually get to a point where you're so fed-up with the tyre-kickers and late-night text messages, that you end up selling your bike for much less than its true value.
*Subject to Integrity Service
We always put your
motorcycle on Show
at Fire It Up!
We offer the following
added benefits:
7 Days
Your motorcycle is 'On Show' every day, until sold, 7 days a week
Valeted
Your motorcycle is valeted and prepared for sale making it even more attractive.
Media
Your motorcycle is marketed through the best media channels including Social Media, TV, and Print.
Managed
The entire sales process is managed for you with finance available 7 days a week.
Trade-Ins
We accept all trade-ins on your motorcycle, including cars and Jet Ski's.
No Risk
Your payment is guaranteed with no risk or recourse to you the seller.
No Fixed Commission Percentage
At Bike Buyers we do not work on a fixed commission percentage. We prefer to 'make a deal happen' and present the seller with every offer that we receive. In essence we try very, very hard to manage the expectations of both the sellers and the buyers. So next time you're thinking about selling Privately, put your bike'' On Show' at Fire It Up! and let us do the rest!