The Risk of Selling Privately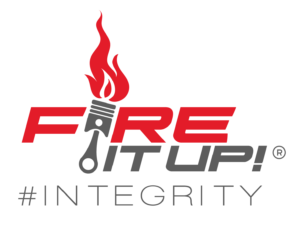 The price of new motorcycles continues to increase rapidly, which has resulted in the demand for used motorcycles increasing two fold in recent times. However, sellers and buyers beware: motorcycles are being stolen to be stripped for spares and repaired, accident damaged bikes end up back on the street, within two months.
Stolen bikes are now also being 'duplicated 'or ''cloned' – the original VIN number of the stolen bike is removed and an alternative VIN number, professionally stamped onto the frame. Such cloned or duplicate bikes, seem on the face of it, to be completely 'legal' and fraudsters sell them to innocent buyers, all the time. It is estimated that the sellers of 70% of all bikes privately advertised, are contacted by a fraudster.
A new trend we have picked up on and that we need to warn motorcyclists about, is fraudsters using social media to make contact with bike sellers. They endeavor to befriend sellers or they are already 'friends' with someone that you know. This 'friends' of a friend strategy, often looks genuine and often you invite them into your home when you are selling your motorcycle. If you do – prepare to be hijacked. Remember, the modern fraudster is sophisticated and very professional; they do this for a living, as sick as that sounds.
I am personally aware of a customer who wanted to sell his motorcycle. A lady he had befriended contacted him and said she was interested but when she came to have a look at the bike her 'boyfriend' simply highjacked it. Be careful, this is currently a very serious threat. Be very wary of inviting strangers into your home and avoid meeting strangers at a filling station or at a public venue.
Fraudsters always plan to make you feel comfortable but remember, they have planned the attack in advance.
Another point to note: although there is a perception that you may achieve more by selling your bike privately, often you are harassed by traders, with ridiculous offers, or tyre kickers and usually you do not achieve your asking price. At BikeBuyers, I believe we have the highest combined motorcycle market valuation experience across every make, and as such we can offer you the best advice and service and always we work with integrity, honesty and transparency.
My advice as always: if you do not know the buyer, get them approved by your local dealer and if OK, meet them at your dealer. We offer this service free of charge.